Related Listings
616-774-8652
1209 Plainfield Ave NE,Grand Rapids,Mi,49505
Mon - Fri: 7:00 am - 4:00 pm Sat: 7:00 am - 2:00 pm
Choo Choo Grill – The best Burgers on earth or anywhere else. The Chocolate Peanut Butter Malts aren't too shabby either!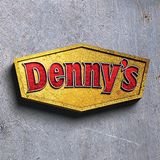 616-532-9227
715 44th St SW,Wyoming,Mi,49509
Open 24 Hours, 7 Days a Week
https://www.dennys.com/food/
Over the past 50 years, Denny's has been bringing on the day with round-the-clock breakfast and casual family dining across America, from freshly cracked eggs to craveable… Read more…
616-457-7219
4340 Kenowa SW,Grandville,Mi,49418
Sun - Thursday 6:00 a.m. to 10:00 p.m. Friday - Saturday 6:00 a.m. to 11:00 p.m
http://www.crackerbarrel.com/restaurant/
 Cracker Barrel Quality breakfast, lunch and dinner menus featuring home-style foods and a retail store that offers gifts, music and packaged foods.